---



3001 Connecticut Ave. NW
Telephone:
202.673.4800 (Recorded Info.)

Admission:
Free
Building Hours:

May 1 - Sept. 15

10:00 AM - 6:00 PM

Sept. 16 - April 30

10:00 AM - 4:30 PM

Grounds Hours:

May 1 - Sept. 15

6:00 AM - 8:00 PM

Sept. 16 - April 30

6:00 AM - 6:00 PM
---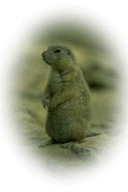 Lions, and tigers, and bears oh my! And giraffes, hippos, pandas, elephants, and prairie dogs too. The National Zoological Park is located in the northern section of Washington, D.C., approximately twenty minutes from the National Mall by subway, on a 163 acre park. The Zoo is home to more than 5000 animals and over 500 species of animals many of which are very rare. Approximately twenty five percent of the animals at the Zoo are on the endangered species list. Many of the animals in the Zoo are not exhibited elsewhere in the United States. The Zoo is home to only Komodo Dragons in the United States.

In addition the National Zoo has computer literate orangatangs in the "Think Tank", a unique overhead orangatang transportation system, the Pollinarium, dedicated to the complex interactions between plants and animals, "Amazonia", the reptile discovery center, and more.

Getting to the Zoo
The National Zoo is accessible by foot, and car. If traveling by car there is a limited amount of fee-based parking available on the grounds of the Zoo. If you are walking to the Zoo, you can take the Metro to either the Woodley Park-Zoo or Cleveland Park stop. For an easier walk to the Zoo the Cleveland Park stop is preferable since the walk from the Metro is downhill to the Zoo.

---
© Copyright Thaddeus O. Cooper 1996, 1997, 1998, 1999, 2000